Suspended / No Driver's License
Suspended / No Driver's License

There are a number of reasons that might have lead you to a situation where your driving license was suspended including common traffic infractions such as:
Reckless driving

Driving without insurance offense

Speeding

No automobile insurance

Outstanding warrants

Failure to report an accident
Whatever reason it may be, driving with a suspended driver's license will only invite more trouble if you are ever checked!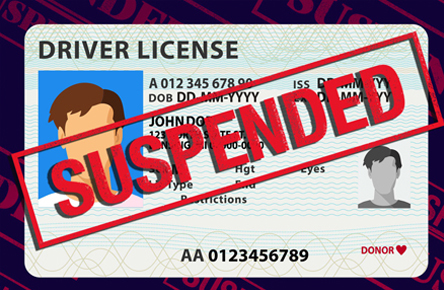 Suspension of a driver's license

Before we go ahead on talking about how the expert traffic ticket attorneys at My Traffic Tickets deal with a violation pertaining to a suspended or no driver's license, it is important to understand what this mess is all about.
In most states, a license suspension due to traffic violations are generally 6-12 months which is followed by one year of probation. Getting caught while driving on a suspended driver's license can even make you lose your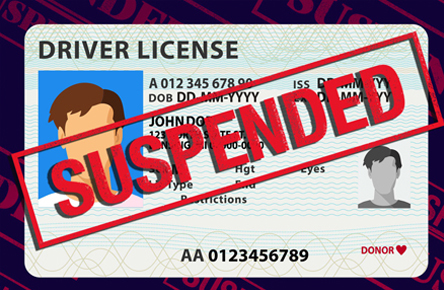 license! Simply paying a driving while license invalid or suspended violation can lead to an even longer suspension. The last thing you would want to do is invite more trouble for yourself in the form of
Expensive fines

Long term license suspensions

A conviction on your driving record

Points on your driving record

Surcharges for a period of three years

Increased auto insurance premiums.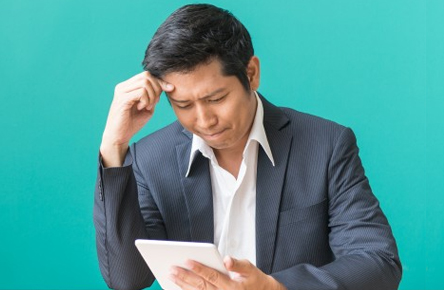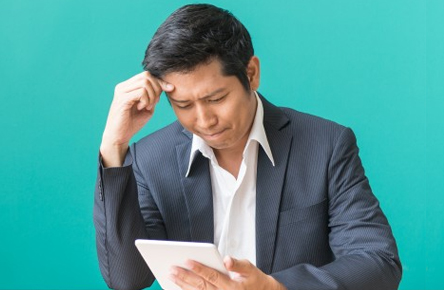 We completely get that there may have been an honest mistake that might have landed you in this troublesome situation and that is why we promise to help you find your way out once you put in your trust in our experts! We have years of experience dealing with all kinds of traffic tickets, which has taught us some of the best strategies and approaches to help our clients get all of their driving privileges back.
If you ever feel stranded in a situation like this where there aren't a lot of ways out, the safest thing to do is trust and hire the best traffic citation lawyers at My Traffic Tickets. Facing a matter as serious as this one without professional representation can do more harm than good, hence, it is advised you sit back and relax while our traffic ticket professionals handle it. Since our inception 2014, we have come a long way helping hundreds of thousands of clients by getting their tickets dismissed completely, deferred, or amended to a lesser violation. Feel free to reach out to us at mytraffictickets.com or 1-877-298-9099, as we can fight to get all types of traffic tickets dismissed.
Fight to keep a clean driving record